Saving Flower Seeds
Save your own garden seed for planting next year. Here's how.
One of the last — and most meaningful — end-of-season tasks is saving flower seeds for planting next year. We're not talking about those hybrid seeds you got from the catalog. We're talking about open-pollinated heirlooms, flowers that have been around longer than grandma. Their names are familiar and come together like words in a poem: Calendula, Four O'Clocks, Morning Glories, Petunias and Poppies.
If you're lucky, you've been saving seed since you were a child, going out with grandma and gathering pods, seed heads or the seeds themselves for careful drying and preserving. Back when, we would put the seeds in grandma's old pill bottles. Today we put them in tightly-sealed baggies.
Every year, one or two varieties of heirloom flowers disappear from seed catalogs. At that point, if you haven't saved seed from the flowers you grew the season before, you're out of luck unless you can find someone who's saved seed. Some families have made a tradition of gathering seed, going out in the fall and making sure they'll have their favorite flower seeds available for spring planting. This is a tradition that brings the generations together and is meaningful in many symbolic ways. If there's a better way to provide your young ones with an example of the circle of life, I don't know about it. As a family activity, seed-saving can stir memories in a way that even old photographs can't. It's the perfect thing to do with your children… and their children.
What flowers are worth saving? The answer, of course, is any that your family enjoys. Some are easy. Gathering sweet pea pods just as they dry but before the pods pop open is an art that's easily learned. We put the pods in small paper bags, then fold the tops closed so the seeds don't escape when the pods pop. If you've had to pick the pods early, say ahead of a punishing fall rain, put them where they'll dry before collecting the seed… you don't want to put up green seed that will mold or decompose over the winter. A warm, dark place with circulation is good. Cleaning the seed of the chaff is an important next step. Then seal away your dried seed for planting the following spring. Repeat through a lifetime.
Note: Packaged in a recycled steel case, each Seed Saving Kit (shown here) includes a recycled steel case, seed tins with date and variety labels, glassine envelopes with labels to personalize and trade, a harvest and processing chart, plant labels, pencil and complete instructions.
Zinnias are another easy-to-save seed. The seeds form in heads, so you can take them inside and separate or gather directly from the garden. Again, dry thoroughly. Their size makes them difficult to clean and pick through. We've found that tweezers are a helpful tool. And kids, once over the initial frustration of learning to use them, love employing this exacting tool, counting every seed they save as they go. Too hard? Nothing's easier to save than plump sunflower seeds. And once you have enough for spring planting, you can eat the rest. Here's a nice, detailed explanation of flower seed saving. And, from the University of Illinois Extension service, here's another on saving all types of seeds. Or ask grandma. I'll bet she remembers.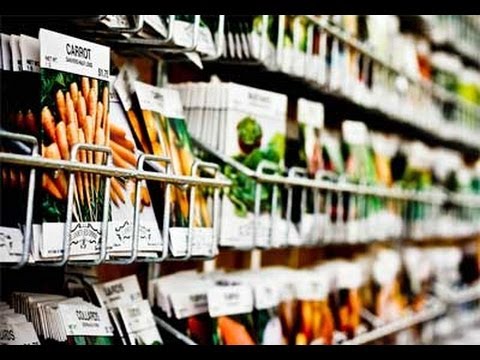 Recommended Product Categories