California Poppy
Wispy, bright California poppies are suitable for xeric (water conserving) gardens and provide a spectacular display of long-lasting colors.
Sunlight: Full sun
Maturity: 55-75 days from seed to flower
Height: 4 to 12 inches
Spacing: 4 to 8 inches apart in all directions
Home gardeners growing California poppies (Eschscholzia californica) are rewarded with their fern-like foliage and lively orange, red and yellow flowers. Easy going, drought-tolerant plants are a favorite for use in cointainer gardens, mixed beds, rock gardens and water-wise landscapes.
First noted on the Pacific coast by Dr. Johann Friedrich Eschscholtz, who was the leader of a Russian expedition in 1815. This West Coast wildflower was officially designated the state flower of California on December 12, 1890. Cool-season annual, 4-12 inches tall.
Site Preparation:
California poppies like rich, fast draining soil, ample water and plenty of sunshine. However, they are hardy and will tolerate poor soil conditions and some drought. Work a shovelful or two of well-aged manure or organic compost into the soil prior to planting to improve soil conditions and help promote abundant blooms. Learn How to Prepare Soil for Planting here.
Tired of the same old flowers? Heirloom flower seeds — the ones that Grandma used to grow — add charm to your garden while stirring memories with their abundant blossoms and arousing scents. Best of all, we ship them FREE!
How to Plant:
Direct seeding is preferable, as poppies do not like to have their roots disturbed. Sow in early spring when the soil is still cool and light frost is possible (watch Flower Gardening from the Ground Up – video). May also be sown in the fall just before the ground freezes. Seeds will germinate in 10-15 days.
Poppy plants are not heavy feeders. Too much fertilizer will cause plants to produce excessive leaf growth at the expense of flower production.
Remove the spent blossoms, or use them as cuttings in flower arrangements, to extend the flowering season. Make sure to leave some faded flowers on the plants, especially later in the year, as poppies are self-seeding year to year.
Insects and Disease:
Poppies have few pest problems. However, aphids and thrips can sometimes appear almost overnight. Watch closely for these soft-bodied, sucking insects and spray with a strong stream of water to reduce pest numbers. Apply insecticidal soap with pyrethrin if plants are badly infested.
Foliage and flowers are susceptible to moisture-related diseases, such as gray mold, downy mildew and powdery mildew, which can disfigure plants if severe. To reduce and prevent common plant diseases:
Avoid overhead watering whenever possible
Properly space plants to improve air circulation
Apply organic fungicides to prevent further infection
Seed Saving Instructions:
Extremely easy for seed savers. When the blooms fade a long narrow seedpod is formed, turning from green to brown. Once the seedpod turns brown, simply cut off and allow to completely dry before cracking open and removing the hundreds of small sand-like seeds. Store seeds in a cool dry area. Read more about Saving Heirloom Flower Seeds here.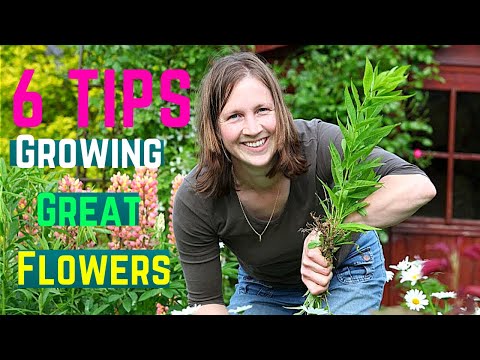 Recommended Products