Hollyhock
Seed and care for these charming, heirloom favorites and they'll fill with pastel blooms growing up to nine feet.
Sunlight: Full sun to partial shade
Maturity: 365 days or more from seed to flower
Height: 4 to 9 feet
Spacing: 18 to 36 inches apart in all directions
Home flower gardeners enjoy growing hollyhocks in borders or against walls and fences where their spectacular flowers stand tall above all else. The classic variety (Alcea rosea) has graced outbuildings and farmsteads for more than a century. Very attractive to butterflies and hummingbirds.
Showy blooms of white, light-pink, magenta and burgundy completely cover 4 to 9 foot stalks. Hollyhocks are considered a biennial, that is, they grow foliage the first year and flower, form seeds and die the next. Plants easily self-seed to provide an endless supply of blossoms.
Site Preparation:
Hollyhocks will thrive in full sun to partial shade and rich, moist soil. Prior to planting work plenty of organic matter, such as compost or aged animal manure, into the garden. This helps condition the soil, which improves drainage and increases its ability to hold water and nutrients (watch 6 Tips for Growing Great Flowers – video).
Tired of the same old flowers? Heirloom flower seeds — the ones that Grandma used to grow — add charm to your garden while stirring memories with their abundant blossoms and arousing scents. Best of all, we ship them FREE!
How to Plant:
Sow hollyhock seeds outdoors just beneath the surface of the soil 1-2 weeks before last frost. Seeds will germinate in 10-14 days. Thin to 18-36 inches apart after seedlings have sprouted. Water as needed during dry conditions to keep flowers blooming. Adding an organic flower fertilizer every few weeks will result in bigger, bolder blooms. When flowers fade, cut stalks to the ground.
Insects and Disease:
Hollyhocks are vulnerable to a number of garden pests including thrips, Japanese beetles, sawflies and spider mites. Watch closely, and if problems exist treat with organic pesticides for immediate control.
Foliage is susceptible to fungal diseases, such as anthracnose, rust and powdery mildew, which can disfigure the leaves under severe infestations. To reduce plant diseases common to hollyhock:
Avoid overhead watering whenever possible
Properly space plants to improve air circulation
Seed Saving Instructions:
Hollyhocks will cross-pollinate. Gardeners should only grow one variety at a time to save pure seed, or isolate varieties by 1/4 mile. Seeds are ready to harvest when the seed capsules are completely dry and brown. The capsules can then be picked and the seeds easily separated from the paper-like husk.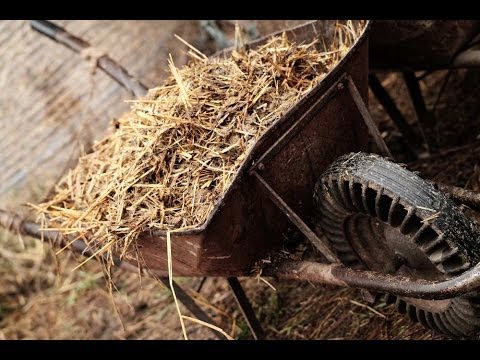 Recommended Products