Calendula
Also known as "pot marigold," this easy to grow, healthful annual with its edible orange-and-yellow blossoms lasts all summer.
Sunlight: Full sun to partial shade
Maturity: 45-60 days from seed to flower
Height: 18 to 24 inches
Spacing: 24 to 36 inches apart in all directions
Growing calendula (Calendula officinalis) provides a spectacular display of light yellow to deep orange blooms from early summer until frost. Sun-loving plants are usually low and compact with attractive double blossoms that can be 2-1/2 to 4 inches across. Start in flats for early season flowering or sow directly in the garden. Gorgeous in patio pots or mixed borders.
Calendula's edible flowers and spicy leaves add zest to summer salads and will draw plenty of ooohs and ahhs when presented in a meal. Used in salves, lotions and balms, the daisy-like flower is more than a pretty face, where it's anti-inflammatory and antibacterial properties are valued for soothing and restoring the skin. Cold hardy annual, 18-24 inches tall.
Site Preparation:
Plants prefer full sun but will tolerate light shade in warmer areas. Calendula is best planted in prepared garden beds or large containers filled with organic potting soil. Prior to planting in beds, work a shovelful or two of well-aged manure or compost into the ground to improve soil conditions (watch 6 Tips for Growing Great Flowers – video).
Tired of the same old flowers? Heirloom flower seeds — the ones that Grandma used to grow — add charm to your garden while stirring memories with their abundant blossoms and arousing scents. Best of all, we ship them FREE!
How to Plant:
A cool season plant, calendula can be started indoors under grow lights 6-8 weeks before the last frost or directly seeded outdoors after the last frost (see Starting Annual Flowers Indoors). Seeds germinate in 5-15 days.
Water well throughout the gardening season and apply a liquid flower fertilizer several times during the gardening season to promote big, beautiful blossoms. Pinch off spent flowers on a regular basis to extend the blooming period. Mulch to prevent weeds, conserve moisture and help keep roots cool.
Insects and Disease:
Insects and disease are not typically a problem for calendula. In fact, the flower may be helpful for detering many insect pests, making it a good companion plant for vegetable gardens. Try planting pot marigolds around chard, carrots and tomatoes for added insect protection.
Seed Saving Instructions:
Calendula will produce lots of seed in a similar fashion to a Zinnia or Marigold. When the blooms dry out, cut them off and hang upside down in bundles. The seeds are contained in the heads, and once dry and crisp, they can be lightly hand-crushed and winnowed from the seed chaff.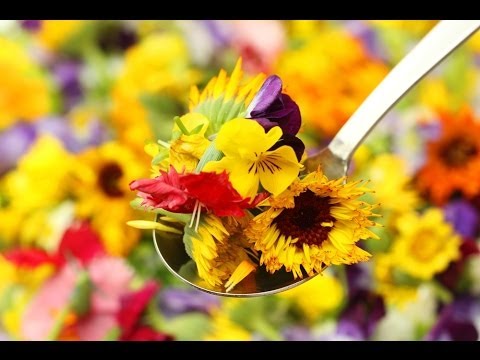 Recommended Products